Serious about Customer service
At Hooked, customer service is more than a slogan, it is what we excel at. Our staff has a mixed background combining marine conservation and culinary arts. So whether you are interested in marine ecology or seafood recipes, our team members are here to consult, to listen, and to serve you.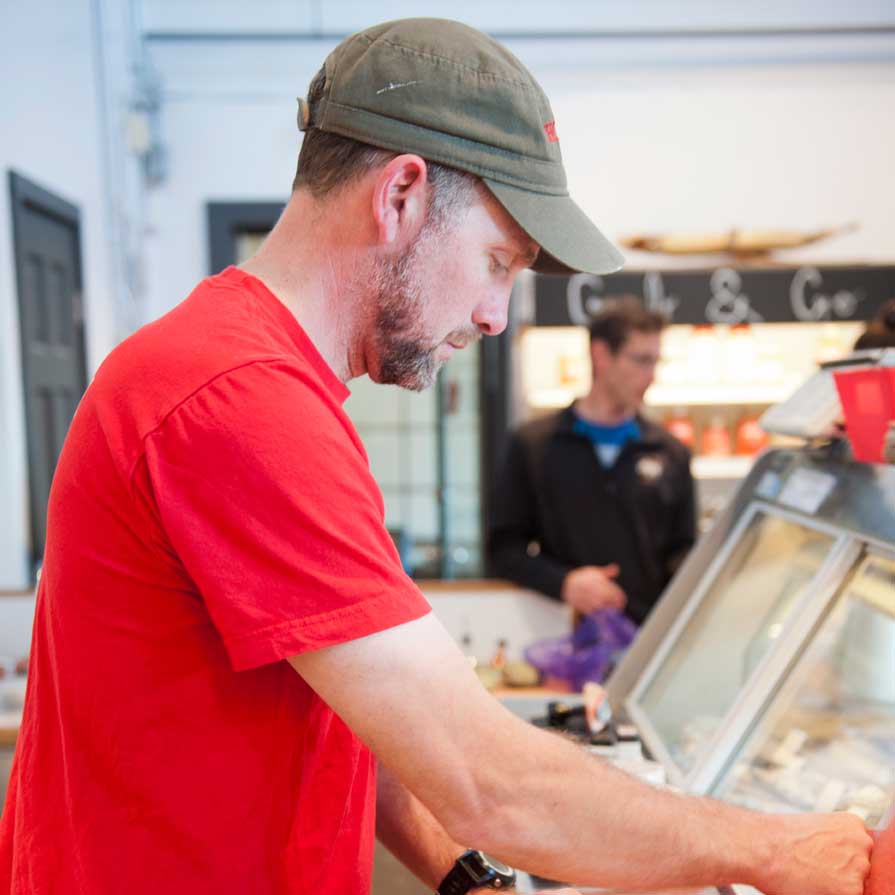 Dave
Owner/operator/guy who mops the floor
Dave is a marine conservationist, an avid fisherman, an entrepreneur, and a seafood enthusiast. He has worked as an arctic oceanographer, a commercial fisherman, and a sushi chef. He is a co-founder of Slow Fish Canada, and works locally, nationally, and internationally towards Good Clean & Fair fish for all. His work at the Ecology Action Centre focused on value chain development for small scale, sustainable fisheries.
His passion lies in connecting the people who catch fish to the people who eat it. This ultimately culminated in opening Hooked Halifax. He lives in a small fishing village near Halifax, Nova Scotia, with his wife and two sons. They're the ones who harvest the seaweed you see on display in the shop.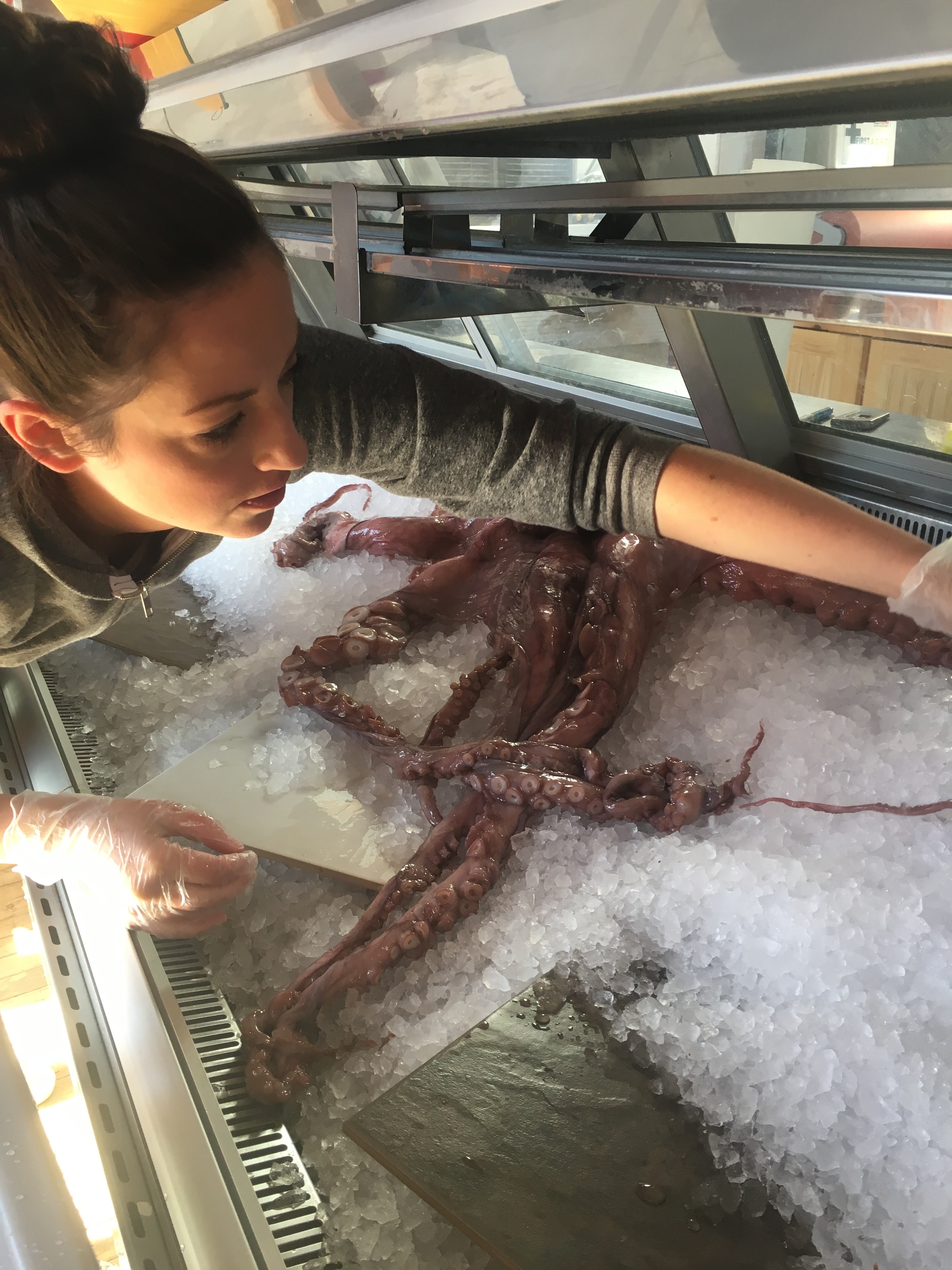 Annie Brace-Lavoie
Manager/Chef/Fish Whisperer
Annie, originally from Montreal moved to Nova Scotia in pursuit of a calmer lifestyle.
Annie has spent the past decade cooking in restaurants in both Montreal and Toronto where she gained a passion for cooking with fresh seafood thanks to our friends at HOOKED Toronto.
Annie stands firmly behind the ethics of the company and is over the moon to be part of Halifax's first responsibly sourced retail fish shop.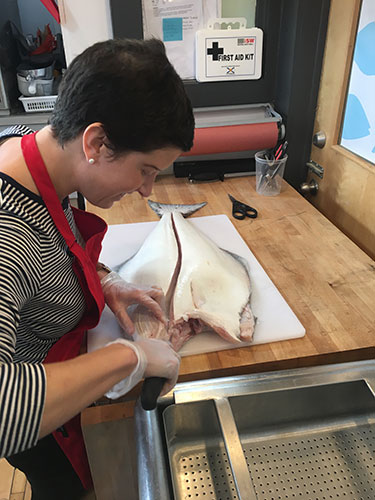 Caitrin Redmond
Chief Oyster Monger /fish cutter extraordinaire
A Culinary School Graduate with over 10 years culinary and customer service experience under her belt, Caitrin quickly realized that fish was in her blood and now considers herself a Fish Monger "in training".
Caitrin loves to share her passion, love and strong knowledge for oysters with everyone she meets.
A Haligonian through and through,  Caitrin wishes to influence all things local by spreading the eat local, support local movement.